One of the things I haven't seen mentioned in Word (in Office365) is "Restrict Editing".  As you likely know, when you share a document with someone, you can either give them Read Only (they can't make ANY changes or they get Edit (they can make any changes they want).  But what if you want a little more control?
Open up your Word document in Word desktop (this is too sophisticated for Word Online).  Head on over to the REVIEW tab and in the Protect section, what we're looking for here is Restrict Editing.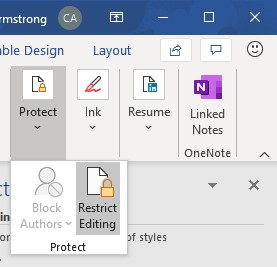 When I click on Restrict Editing, a side menu pops out and you have a few options.  The first option is to limit them to formatting (I've never had the need to do that — I'm sure in a production environment, it may be useful).  In the 2nd section you can set it so that nobody can make any changes (which is really "Read Only" that we're used to) or you can define individuals or groups that can have rights to edit. Caveat : if you set it to Read Only for Everyone – that includes YOU (which is different from sharing a document Read Only).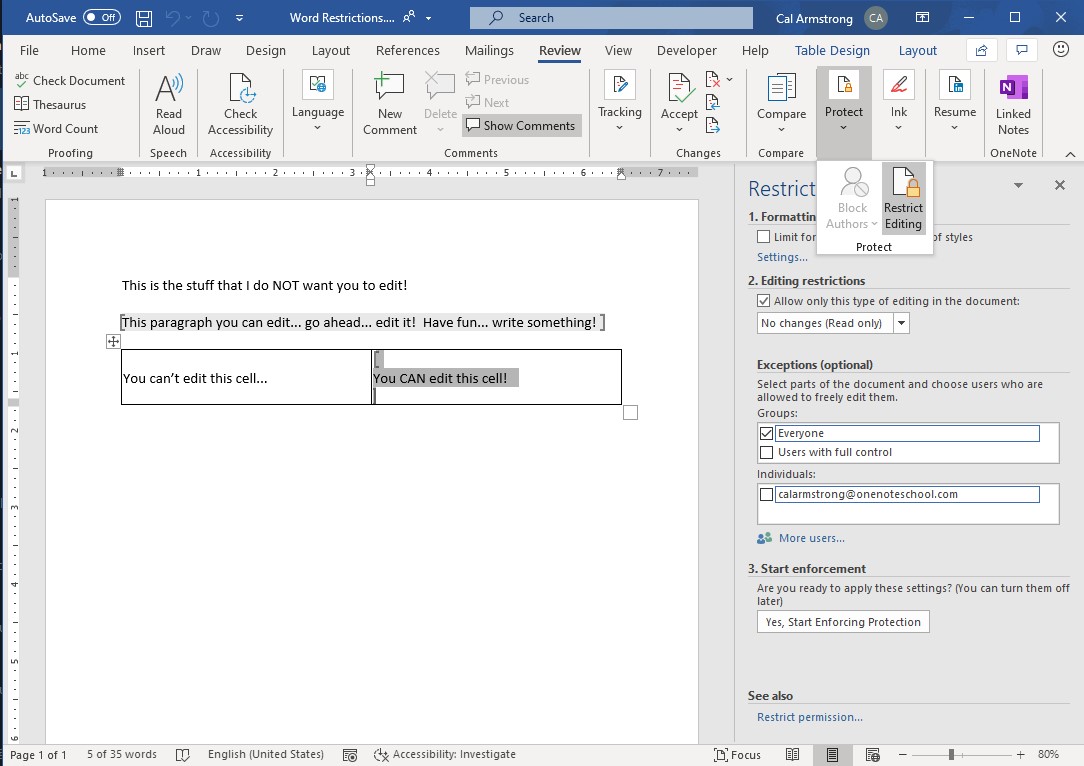 Where it gets interesting is that you can select parts of the document that folks CAN edit.  In the example above, I selected both the 2nd paragraph and the 2nd cell in the table. When I click on "Start Enforcing Protection" a small window pops up asking for a password — enter something you'll remember, because there's NO WAY to get it back! — and then boom… everybody can edit those two parts of the document and no other.  The edit-able content is highlighted in a
light yellow
and [bracketed].  You can also use the buttons to move between the editable-fields in the case it's a long document.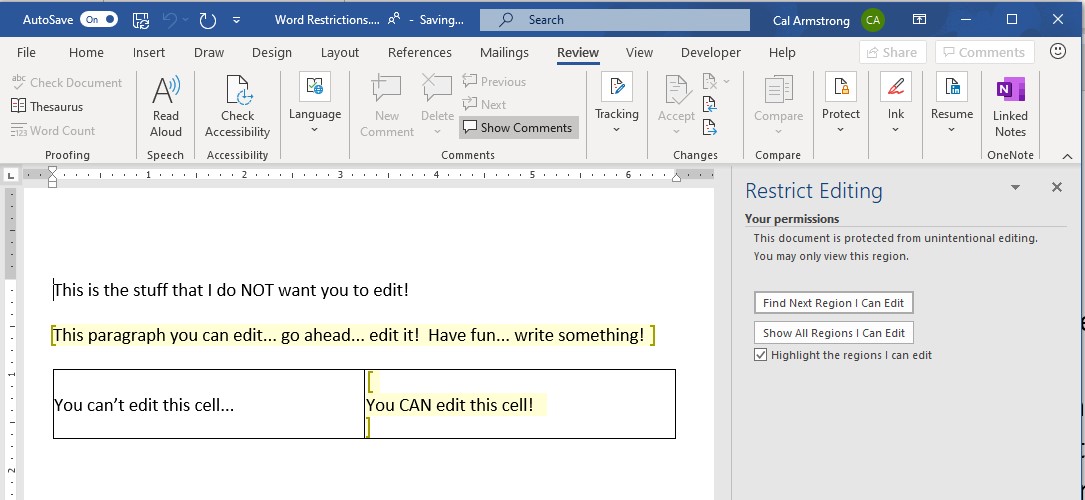 Under the Editing Restrictions option you do have the ability to let them do Comments but not let them edit any of the text (this can come in real handy because people will comment & change things and then the comments don't make any more sense to the next person.  You can also restrict them to just filling in forms, but I don't know many people who use Word Forms successfully (for some reason, people use PDFs and they're equally as annoying).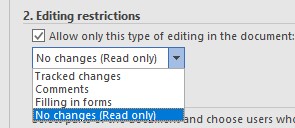 The other thing you can specify access by the individual (once you've shared it with them) which gives you a lot more granular control than just Edit/Read Only privileges.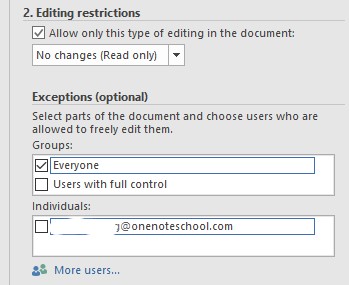 If you'd rather see this as a video, you can watch the video of me doing these steps here: https://youtu.be/b2GvUpEP-g0
Or, embedded below: